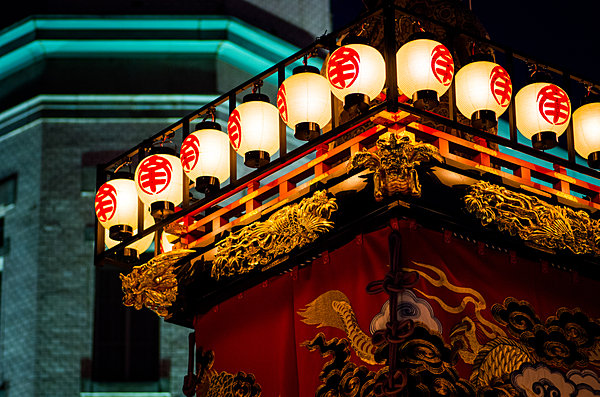 Is full of force if there is emotion there is a history, a little introduce the autumn festival around the country that want to extend the foot
In the Kanto south followed by a day of hot day, but the season was a feeling that was back, it falls also finally production. It is the season of fun autumn festival.
Autumn festival to celebrate the harvest of the year, seems to be many things a large scale as compared to the other time of the festival.
Also its contents, for example, in the old town, from the strong festival to route the huge floats, those to launch a homemade rocket, such as those that show off acrobatic feats that followed from the Edo period on the water, there are a lot of a fun festival .
So this time, will the much-valued autumn festival this fall recommended to five introduce.
October 8, 9 days Kanuma Buttsuke Autumn Festival (Tochigi Kanuma Imamiya shrine)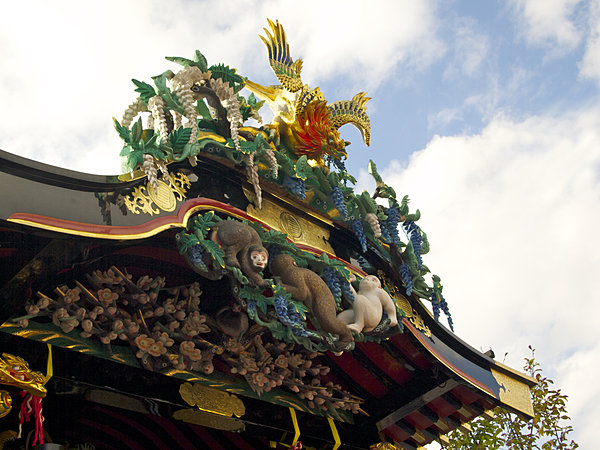 The festival of Kanuma Imamiya shrine, a history of 400 years
Every year, it is Kanuma Imamiya example of Shrine festival festival that takes place on the second Saturday and Sunday 10 May.
Princely a dense carved sculpture stalls are paid out, said, "Buttsuke" vigorously contest encounter, your musical accompaniment two or more of the stalls on the street. While Hayashitateru in such as lanterns and cheers, and each other compete to play without derailed the tone.
More than 400 years ago from now, at the festival, which lasts from 1608 years, carried out the rain in the Imamiya shrine when it was hit by drought, was thanks to the miracle it has been the beginning.
Then, in that are holding the ornate customs in Edo shogunate of policy, so as to decorate sculptures stalls, I was born the form of now of such stalls. There is also a tradition that the sculptor of sunlight mountain was made at the request of the village, also are you many extant also stalls of the Edo era, it is attractive.
Nationally designated Important Intangible Folk Cultural Property.
■ Imamiya Shrine (Tochigi Kanuma)
■ Location: Imamiya shrine and Kanuma city
■ Access: Nikko Line Shin Kanuma Station 15-minute walk Tobu, JR Nikko Line Kanuma Station 20 minute walk, car: 15 minutes from the Tohoku Expressway Kanuma I.C
■ TEL: 0289-63-2303 (Kanuma tourism exchange inside of a section Kanuma Autumn Festival Executive Committee)
Of Muku shrine October 9 Ryuzei (Chichibu, Saitama Prefecture Ryo shrine)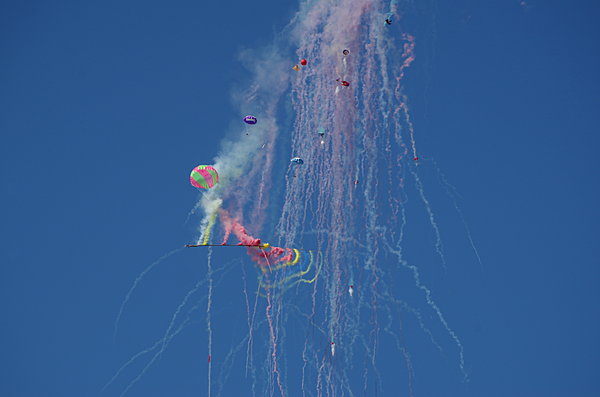 Launch a homemade rocket, rare in the nation autumn festival
Sengoku those transmitted to have begun from the era of the signal fire (smoke signals), schools of a number as a ritual to be dedicated to the fall of example festival will launch a homemade rocket "Ryuzei" respectively.
Firing from crossed tower at the foot away about 300 meters from the shrine.
It was tied a tube of gunpowder in bamboo to "Ryuzei", Sanctifiers up bearers to the tower in happi coat appearance of uniform, after the distinctive tune by the dedication's "Ryuzei note verbale", Ryuzei to cue the drum There will soar high heaven.
"If you knew If Ryuzei of physicists Yoshida around the world, the history of the space rocket would have started early for another 10 years," is about the technology is said to be.
It should be noted that this year 8:40 to 17:00 between the (11:00 to 11:50 during the, for Muku shrine example festival celebration enforcement, launch pause), of about 30 lines in about 15-minute intervals Ryuzei the launch has been scheduled.
■ Muku Shrine (Chichibu, Saitama Prefecture)
■ Location: Chichibu, Saitama Prefecture Yoshida district Ryo shrine
■ Access: Seibu Chichibu Station, or Minano end point and get off at the special bus "Ryuzei Kaikan line" from the train station, walk about 10 minutes
■ TEL: 0494-77-1111 (Yoshida Tourism Association)
October 7, 8 days, 9 days festival Autumn Festival (Chiba Katori Suwa Shrine) of Sawara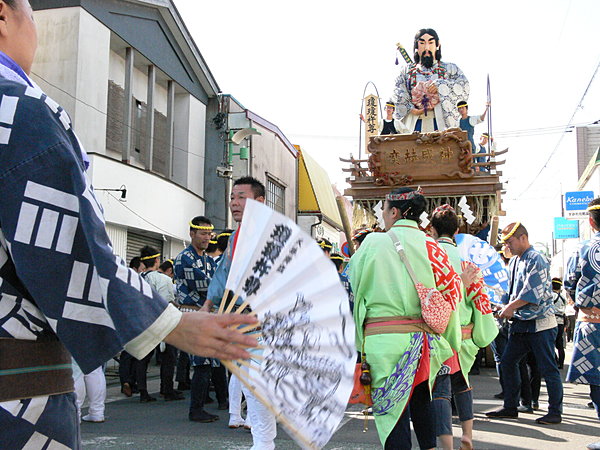 Go emotion full of streets is a huge floats
Autumn Festival of Suwa Shrine in Chiba Prefecture Katori City, in conjunction with the Yasaka Shrine Gion Festival that takes place in the summer has been referred to as the "festival of the Sahara".
During the three-day period, Emperor Jinmu, Dainanko (Masashige Kusunoki), such as 14 units of floats decorated with large doll in the shape such as legends and historical heroes, in the performance of Sawara musical accompaniment, while grazing the edge of the eaves of houses It will be routed.
About 300 is also of history is this festival year, Kanto 3 in one of the large floats festival, in 2004, was designated as a significant intangible folk cultural asset of the country.
Festival also, of course, it is also wonderful town of storehouse building that remains of the taste is said to be small Edo.
■ Suwa Shrine (Chiba Katori City)
■ Location: JR Narita Sawara Station Station
■ Access: JR Narita Sawara Station walk 0 minutes, Keisei bus Chiba transportation Hamamatsu-cho, Tokyo Station departure Sahara via Choshi Line Sawara Station North and get off at 1 minute walk, SekiTetsu green bus Tokyo Station departure Hokota Station Line Sawara Station walk from 1 minute, 10 minutes from the east Kanto Expressway Sawara Katori IC, 20 minutes from the Daiei IC
■ TEL: 0478-54-1111 (Katori City Commerce and Tourism Division), 0478-52-6675 (Suigo Sawara Tourism Association)
October 15, 16 days Kawagoe Festival (Kawagoe, Saitama Hikawa Shrine)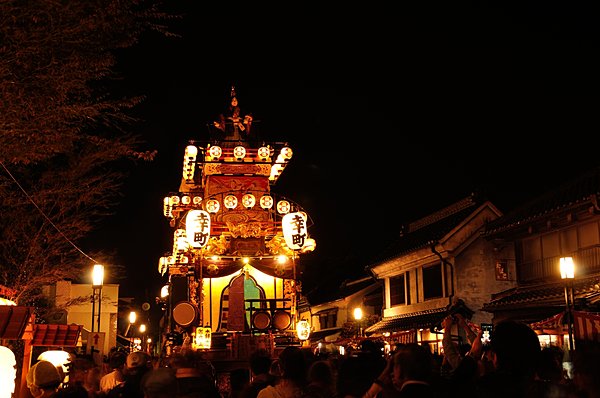 Kawagoe Festival to convey the style of the Edo world festival in now
Speaking of small Edo, in Kawagoe, Saitama Prefecture, the third Saturday of October each year, Kawagoe festival will be opened on Sunday.
Hikawa Shrine is consists of "faith festival" and "floats events (festival)" immediately after that the "example festival" to enforce, formally, called the floats event of Kawagoe Hikawa Festival.
Festival of urban that there is a history of 360 years. This region in the Edo period, Edo Tokyo ties are strong in the ship transportation of Shingashigawa, it has adopted the style, such as Sanno Festival and the Kanda Festival, which is said to Edo Tenka Festival also festival.
Luxurious floats for many cars competing in the festival music "曳Kkawase" the biggest attractions of the festival. In particular, "曳Kkawase" of the evening in the best part, climax to climax.
Nationally designated Important Intangible Folk Cultural Property.
■ Hikawa Shrine (Kawagoe City, Saitama Prefecture)
■ Location: Kawagoe center city on earth
■ Access: JR, Tobu Tojo Line express Kawagoe Station, Seibu Shinjuku Line Honkawagoe Station,
■ TEL: 049-222-5556 (Kawagoe Kawagoe Station Tourist Information Center)
Kiba corner power October 16 (Koto-ku, Tokyo)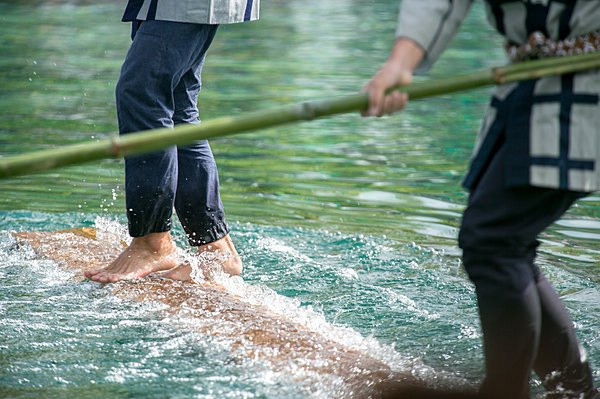 It shines tricks on the timber floating on water
Every year, power Kiba corner carried out in Koto Ward Community Festival (Kakunori). On top of the timber, which was floated on private pond of Kiba Park, according to the Kasai Hayashi a number of virtuosity handed down from the Edo era, such as "sharing", "Komageta ride" will be showcased.
Such as timber basin originally place names in the area of ​​Kiba, it comes from that there were many facilities related to the wood.
Kiba of wood skilled in the art that was called Shu Kawanami (Henan week) is at that time, the timber was floated in water Norikonashi in fire hook (fire hook), it had teamed up to raft. Convey such a Kiba pattern to now, it is a folk art.
■ power corner of Kiba (Koto-ku, Tokyo)
■ Location: Koto-ku, Tokyo Metropolitan Kiba Park
■ Access: Tokyo Metro Kiba Station 5-minute walk
■ TEL: 03-3647-4963 (regional development unit Regional Development Division Kumin affairs)
── this time, even in the autumn festival of the Kanto region, if there is emotion there is a history, and we introduced the daily quite festive, such is likely to experience. This season, hot even without cold without, is the best season to go to see the festival. Please spend a fun fall holiday!