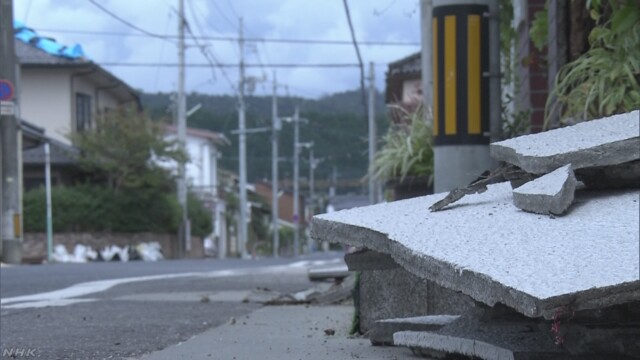 Tottori seismic intensity a little less than 6 so far of damage situation (at 23, 4 pm)
October 23 day 19 hour 51 minutes
For maximum seismic intensity 6 lower of the earthquake that occurred in central Tottori Prefecture, it is the damage situation in the prefecture, which has been found in the 4 o'clock now 23 days afternoon.
Human damage
If it more in Tottori Prefecture, 16 people together in the prefecture seven municipalities has been transported to the injury or poor physical condition and medical institutions in the past. Such as injury to cut the soles of the feet trampling the broken glass men of the 70s in this Among Kurayoshi, in addition to seven people have been transported to the hospital, in the hokuei, the elderly welfare facilities and certification children Garden, etc. 4 people were treated injured.
In addition, Tottori City and Sakaiminato, Yurihama-cho, Kotoura, Tottori, we in Iwami-cho, one person each were injured.
Damage of the building
Damage, such as housing up to 340 buildings, in such public facilities and commercial facilities such as schools in the municipalities of the prefecture 10, that the walls of the cracks and the ceiling has been reported damage such as falling, Tottori Prefecture survey it is the.
Water outage
If you more Kurayoshi Waterworks Bureau, although the city of suspension of water supply has been nearly eliminated in up to 23 days in the morning, that the water of the water still in about 100 households there is a difficult area that out, water supply activities by water trucks and 24 days It will take place from 8 am.

https://www.wowapp.com/w/kaoru.ikeda/Kaoru-Ikeda