A record cold wave arrived in the Kanto region. The first snow was also observed yesterday, and real coldness finally came. Today in 1970, November 25 is Morning Musume Yukio's self-determination "Mourning Mourning". The weather in Tokyo 46 years ago was a clear sky with a maximum temperature of 13 degrees.
Even now, various discussions are constantly "Mishima incident". Let's think of Mikoshi Yukio's life and death from the condolences of Shibusawa Tatsuhiko who respected each other and also had close friends.
The end of the impact which the popular writer representing Japan postwar accomplished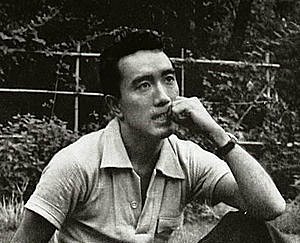 Yukio Mishima (31 years old, 1956)
1970 (Showa 45) November 25th. Today, 46 years ago, an incident occurred shocking and shocking Japanese society, which had a high economic growth. Mr. Yoshio Mishima (real name, Kimita Hiraoka (Hiraoka Kimitake), a writer who represents the Japanese literary circles after the war, is a suicide of divorce of January 14, 1925 to November 25, 1970). On this day, Mishima spent a four-member trip to the Tokyo / SDF Ichigaya garrison area with four members of the Shield Association, confined the general superintendent, urged a coup d'état at the balcony, divorced himself with a Japanese sword and lost his life.
Because the birth of age matches with that of Showa era, why did a genius who lived in a turbulent Japan torn at the end of the war at the age of 20 and torn after the war, chose such death?
A condolence by Ryusuke Shibusawa and 'The cup of Apollo'
While the criticism of Mishima's actions as "annoying tens of millions", "destroying the democratic order", "I can not believe that I am crazy, I'm missing my mind" happens, I was deeply connected with my life Mishima Ryusuke Shibusawa (May 8, 1928 - August 5, 1987, novelist, French literary, critic) wrote in a condolence written several hours after self-determination as follows.
"Mr. Mishima must have never asked something that something that caused himself was approved by society, and that his actions were not understood by two people. By the way, Mr. Misashi The act of Mr. was an expression of Mr. Personal Despair, it was personal pleasure. "
"I wonder if we are stepping into the muddy analytic midfield on the secret inner side of Mr. Yukio Mishima who died, because I do not think anything about Mr. Inside, etc. It was a good idea to let other people analyze such a thing, "The rare (Greek) people believed on the outside, it is a great idea" ( "Apollo Cup") and Mr. He wrote it. The only thing that remains in shape until the end is the work. And Mr. took out his own body, his own death, as a piece by piece of bastards. "(" Mikoshi Yukio Okabaki ")
"Apollo's Cup" in the condolence sentence is a historical record of a round-the-world trip Mr. Yukio Mishima spans from about 26 years old for about 4 months and a half. This trip was the first overseas trip by Mishima, especially the trip to Greece which was "the land of a fortune" became a trigger for "self-remodeling" and is positioned as one turning point of Mishima.
According to the essay "My itinerant era" that I reviewed at the age of 38 as a literary journey between the ages of 17 and 26 and as a writer, "When it comes to extraordinary things, it is clearly sensitive, I Speaking of what is missing is something called a physical presence. " "As in a single statue, I only recognized intelligence with a physical presence, I did not think that I wanted only that kind of thing."
The nickname of the boyhood Mishima who was raised as Bankchan and was weak was "Aojiro". Mishima who trained physical body, including bodybuilding without returning home after that, will be choosing the "itinerant era". "The cup of Apollo" is just a record of the trip that the end of the itinerary era of Mishima tells. At the same time, it may be said that it was a departure point for Mishima Yukio's "The body of Mizuho, ​​the death of ourselves, a piece of work that is not a bizarre one".
Mijima met across the sea, is a fateful boy?
I departed from Yokohama, Hawaii, New York, South America, London, Paris. And, it reaches the place of Greek love, and Mishima can get drunk with the beauty of the ruins against the background of the azure sky. And to the last destination to Rome.
"When I was a kid, when I got various sweets at three o'clock, I had the habit of keeping the taste of my favorite sweets in my mouth forever, so that I could finish it It is based on this reason that I have not visited the Vatican Museum today on the third day. "(" Apollo Cup ")
In the Vatican who was looking forward to the feeling like a child, Mishima encounters "Antinos". It is said that it was this antinius image that I saw at the Vatican Museum, which made a strong motive for my determination to remodel my body in this journey.
Antinus (around November 29, 111 - October 30, 130) is a beautiful boy who received the love of Roman Emperor Hadrian. I drowned at the age of 18 by throwing himself in the Nile, but the reasons are enveloped in mystery. It is expressed in numerous artworks because it was deified by Emperor Hadrian who grieved that death and its beauty can be seen at museums throughout Europe through eternal time.
Mishima who was completely fascinated by Antinosus at the Vatican Museum, even when seeing various other masterpieces, since the heart is going to Antinus, the view of the Vatican ended in a poor harvest writing.
The charm of Antinus is that expression that has grudged with it. Even if any hero's attire is dressed as a god of liquor Bacchus, there is a melancholy somewhere. As if to predict its fate .... Fragility to stay in the perfect body. It may have been around here that I grasped the hearts of Mishima.
Mishima who visited the Vatican again on the last day of leaving Italy. It was to say good-bye to Antinus.
"I will return to Japan today, good-bye, Antinos, our appearance is eroded by the spirit, already old and you can not resemble your figure of absolutism, but Naginwa Antinus, the form of my work To approach a poetry that is nothing but a form of yours. "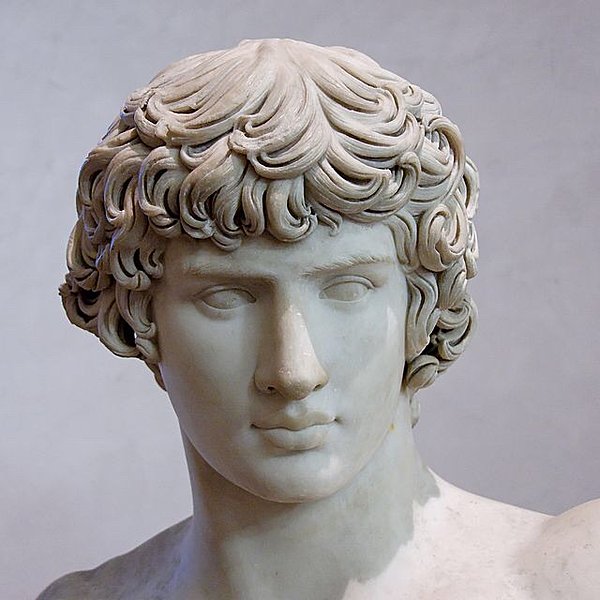 Antinus bust (Villa Adriano)
18 years from this day. Mishima who became 45 years old pierced the blade against the brilliant flesh which he had trained and himself stopped his life. I do not think the condolence of Shibusawa Tatsuhiko seems to have admired the essence of the death of Mishima brilliantly.
"For Mr. Mr., it must have been good for anything such as inside etc. Such things were originally good to let others analyze without permission. (...) The things that remain in shape until the very end are works It is because it is only because of his own body, death of himself, even as a piece of work that is nothing to do. "
It is because they understood Mishima more than anyone who did not carefully touch the core of the "interior" intertwined with the complexity of writers who were said to be geniuses. Like the mystery of Antinos' death, it may be someday when the death of Mishima is handed down as a myth in the history of eternity.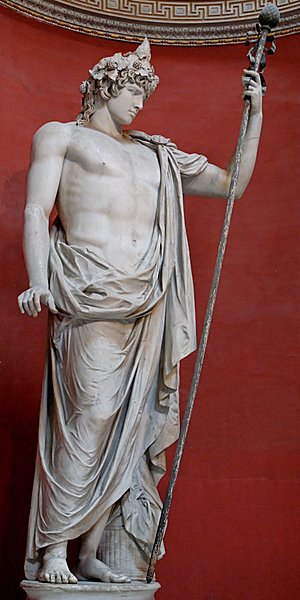 Antinus Bacchus statue (Vatican Museum)

https://www.wowapp.com/w/kaoru.ikeda/Kaoru-Ikeda