Go into October, there is a feeling that deepened a jerk and fall, but I am finally "holidaymakers autumn" arrival. Meanwhile, dad to every holiday, "Let's go somewhere ~!" To be Segama to your child, you'll be mom often.
I want to feel in the future deepening fall in conjunction with the children! I want to have fun! It's also lazy to bother outing ...... but I think the.
In such everyone, is to go out and access is well feel free to children from the inner city, let's introduce the much-valued autumn spot 5 election in Yokohama and Yokosuka!
Quaint buildings and the great harmony with nature "Sankeien" (Yokohama, Naka-ku)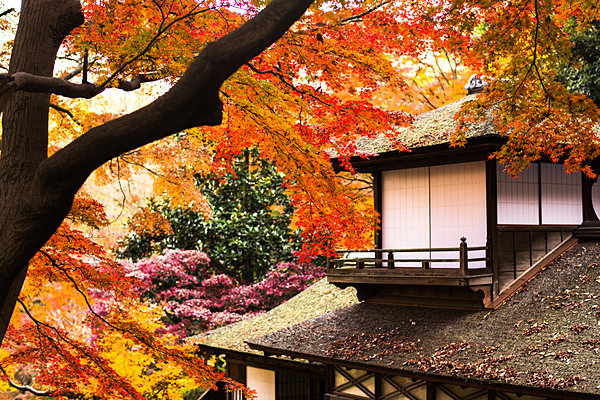 Autumn leaves there stain Kind regards in vivid colors of the park
Meiji era, businessman "Sankei Hara" which was successful in the silk trade, was about to be lost Kyoto and precious monuments of Kamakura, that was relocated saved in the home garden is beginning to invest his own money "Sankeien". Important Cultural Property 10 buildings, historic buildings, including the Yokohama City designated tangible cultural property three buildings are, we weave the nature along with the beautiful scenery of the four seasons.
Although autumn is crowded with people visiting in autumn leaves, or looking at the colorful carp swim in the park of the pond if you are bringing children, be fun ...... or Hoba' a snack such as homemade dumplings or your CIRCO at Chaya!
[Chrysanthemum exhibition]
◎ 10 May 26 (Wednesday) to November 23 (Wed): such as the classic chrysanthemum handed down from the Edo era, will showcase the flowers about 500 points of chrysanthemum, including a rare type.
■ Location: gu, Yokohama, Kanagawa Prefecture Honmokusan'notani 58-1
■ Access: JR Keihin Tohoku Negishi Yokohama than "Negishi Station" city bus 58, 99, 101 system "Honmoku" get off a 10-minute walk, "Yokohama Station" Yokohama than "Sakuragi-cho Station" city bus 8-148 system "Honmoku Sankei garden before "and get off at 5-minute walk
■ Entrance fee: Adults 500 yen Children 200 yen 65 years of age or older 300 yen
Ginkgo pick up also of fun ginkgo Namiki attractions "Japan Boulevard" (Naka-ku)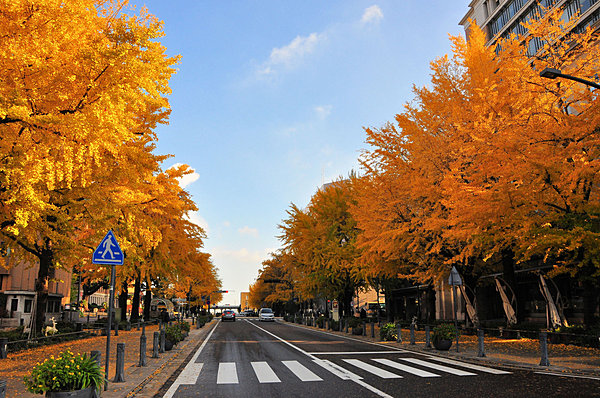 Late autumn, blue sky and golden color of the contrast also beautiful Japan boulevard
In 1870 was built is said to be Japan's first Western-style street "Japan Boulevard". Kanagawa prefectural government and the Yokohama Archives of History, Yokohama District Court, Mitsui & Co., Ltd. Yokohama building, lined with old Kanto Local Finance Bureau, such as historic buildings, is a boulevard feel Yokohama emotion.
Along the street we have followed ginkgo tree-lined, but now the time I picked up ginkgo is fun, ... be rash and ginkgo is touched with bare hands. Such as using gloves and tongs, but please note!
Late autumn the leaves turns red and yellow, is also popular landscape that one side around is dyed golden. Since the width of the sidewalk is 13.5m, perfect to stroll together with children.
According to the various events to be held on the weekend, will try to go out how.
[Event number held! ]
◎ 10 May 9 (Sunday): Naka-ku, Yokohama Hello 2016
◎ 10 May 16 (Sunday): Hotchi raised dot Music Festival
◎ 10 May 29 (Sat) 30 (Sunday): Vietnam Festa in Kanagawa
◎ 11 May 6 (Sunday): The 2nd National High School Japan Boulevard Street Dance Battle
■ Location: Naka-ku, Japan Boulevard, Yokohama, Kanagawa Prefecture
■ Access: Minato Mirai Line 3-minute walk from "Nihon-odori Station", a 5-minute walk from JR Keihin Tohoku Line "Kannai Station"
Wide blue sky and grass, want to go have lunch, "Forest Park Negishi" (Naka-ku)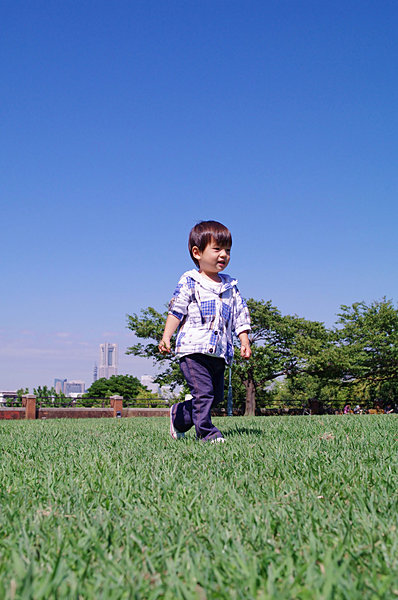 Wide - I have lawn is the best. Children surely should delight!
"Forest Park Negishi" is, goodness of view overlooking far the Minato Mirai from the location in the top of the hill, is a more natural of the hill has been utilized lawn of the square and the rich forests of attractive park.
Although Spring is also famous for its cherry blossoms, "ginkgo Forest" and "Forest of acorn", such as it hard fall of taste. Under the wide blue sky clear, it is a picnic also nice to spread your lunch!
Was built to commemorate the Negishi racecourse is Japan's first Western-style racetrack and the "horse of the museum", there Square playground equipment has been arranged, even such as the duck is swimming pond, it will spend to not get tired of a child.
■ Location: Negishidai medium Yokohama District
■ Access: JR Keihin Tohoku Line "Negishi Station", "Sakuragi-cho Station" from the Yokohama Municipal bus 21 system "Asahidai", "waterfall" get off immediately, "Yokohama Station" from the Yokohama Municipal bus 103 system, "waterfall", "Asahidai" get off immediately, "Negishi Station" each a 15-minute walk from the "Yamate Station"
BBQ in the athletic, even contact with animals! "Children's Nature Park" (Asahi-ku, Tokyo)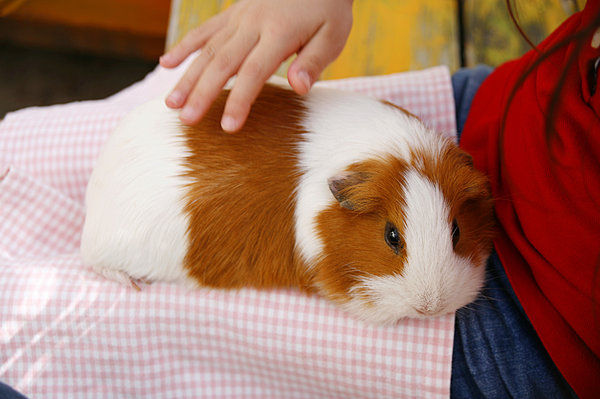 Guinea pigs and mice can hug in the petting zoo
Proud of the breadth of Yokohama largest 46ha in "Children's Nature Park" has Oike of about 6600㎡, in the "Great Famine of Tenmei" of the Edo era, by making the water and fish in this pond to the mouth, a lot of likely life of the people has been saved.
In the natural rich this park, pampas grass and autumn leaves makes you feel autumn.
"Stronghold of the Forest" that large play equipment and roller slide is installed which children rejoice, always a big bustle. Since the space using the slope of the hill, it can be moved a lot of the body while playing in the crazy. When hungry, barbecue is about you ??
Dedicated open space 30 group barbecue is has been the establishment of the, you accept WEB reservation from one month ago. (December 1, 2006 to the end of February closed)
In addition to the park Fureaeru and guinea pigs and mice "Makigahara Chibikko Zoo" also. Natural monument of chickens and fantail has also been bred.
■ Location: Yokohama City Asahi-ku, Oike-cho, 65-1
■ Access: Sotetsu Line "Futamatagawa Station" than Sotetsu bus Asahi 1 Asahi six systems "Makigahara center", "Makigahara Oike" get off a 3-minute walk, Sotetsu Line 7-minute walk from the "south Makigahara Station"
■ barbecue Rates: Weekdays / 1 booth 2000 yen, Saturday, Sunday and public holidays / 1 booth 2500 yen ※ foodstuff bring
While feeling the sea breeze, ... "Verny park" that wins the thought in the age of the opening of the country (Yokosuka)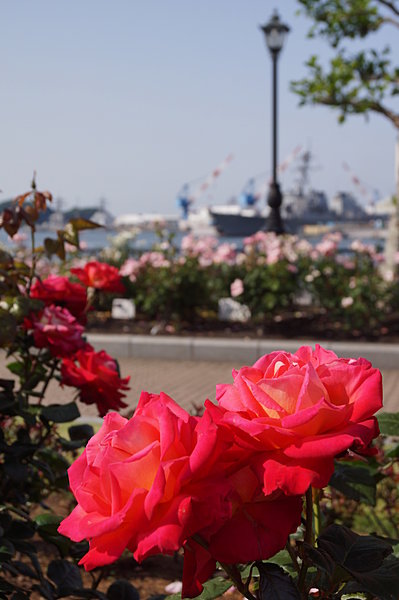 Now rose of French formal garden is in full bloom
Edo period of tumultuous period, was built in order to compete with other countries, "Yokosuka ironworks". It has contributed to its construction
Derived from the name of the French engineer François Léonce Verny "Verny park" is a 100 varieties, flower beds and blooming roses of about 2000 shares, fountain, park, such as pavilion of Western-style is distinctive French garden style.
"Road of Umikaze" sea of ​​Boardwalk, you can comfortably walk with views of the old Yokosuka ironworks on the opposite shore.
One of the former Yokosuka 0.5t steam hammer that had been used in the steel plant (nationally designated important cultural property) are on display, "Verny Memorial" is also attractions. At the time, move the hammer with the power of steam, it had been processing the metal by utilizing the weight. There is also experience instrument to learn about the weight, energy and machinery, is also enjoy facilities child.
The park There is also a café restaurant to eat the "Navy burger" of Yokosuka specialty!
◎ 10 May 15 (Saturday) 16 (Sunday): Autumn Rose Festa
■ Location: Yokosuka, Kanagawa Prefecture Shioiri-cho, 1-1
■ Access: Keikyū Main Line "Keikyu shioiri station" than a 5-minute walk, JR Yokosuka Line 1 minute walk from "Yokosuka Station"
── happening Sunny I opened the window! ...... Now this is what you try on the weekend? At a time when, immediately go Once Omoita' without special preparation, we introduced the fall spot of Yokohama and Yokosuka. Together with the child to find a "small fall", please spend the "unwind" weekend!